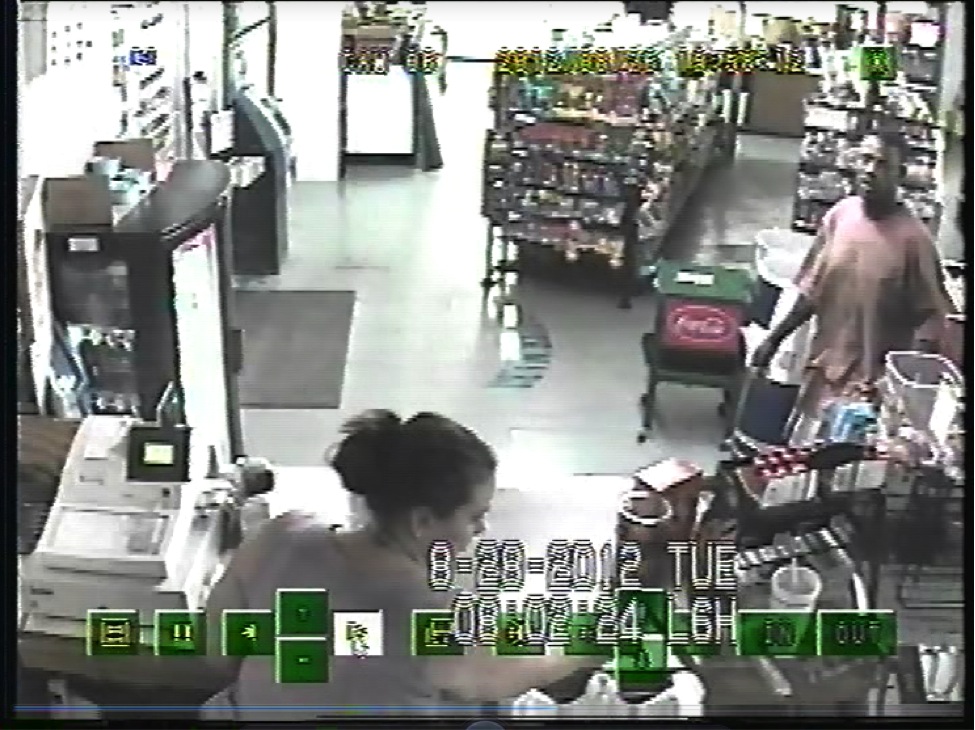 FOR IMMEDIATE RELEASE
On August  26, 2012 the Minute Mart located at 12600 Hyw 188 was robbed by the man seen in the video listed above.  The subject left the scene on foot with  beer, cigarettes  and approximately $100.00 in cash.  He was described as a black male with medium complexion, age 35 to 40, height 6'0 to 6'2, 190 to 210 pounds, short hair and goatee.  He was last seen wearing a brown t-shirt with white lettering across the back, khaki cargo style shorts, black tennis shoes, and white socks.  This subject also appears to have a small patch of gray hair on top of his head.  THE SUBJECT WAS ARMED WITH A LARGE (FULL SIZE) BLACK SEMI-AUTO HANDGUN OF UNKNOWN MANUFACTURE AND CALIBER.
If you know this person, or have any information about this crime, please contact THE MOBILE COUNTY SHERIFF'S OFFICE 574-8633.