FOR IMMEDIATE RELEASE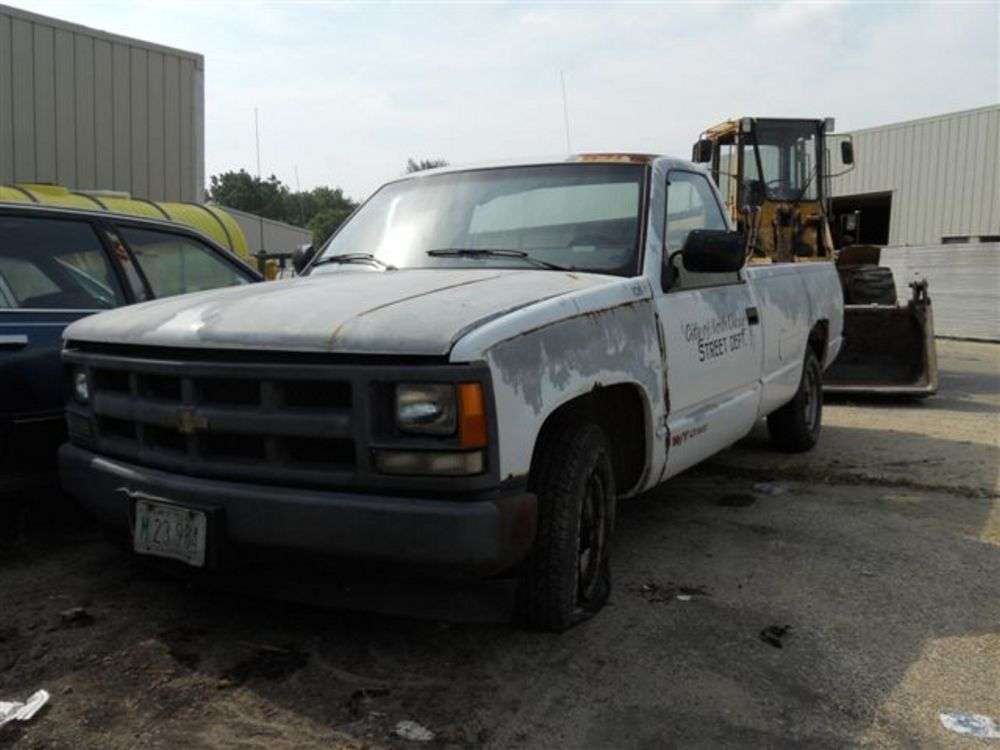 This photo is not of the actual suspect's vehicle.
SUSPECT'S DESCRIPTION:  A WHITE/MALE, 40-50 years of age, over 200 lbs.,  brownish hair and beard (Beard has some Gray) pale looking face, over all dirty appearance, yellowish teeth,  wearing a black hat with two converging letter "C" (one red and the other white on a black background).  The victim noted the smell of alcoholic beverage and cigarette smoke from the cab area.  This subject has been seen on occasion in the company of another white male 30's, who was the passenger.
VEHICLE DESCRIPTION:  1990-1993 White Chevrolet C1500 (Full Side Pickup Truck / Not an Extended Cab).  The following is a description given by witnesses;  dented and dirty with faded looking white paint with no clear coat sealer,  old dirty looking tires, gray primer patches on driver's side of vehicle (driver's door below door handle and on truck bed between front door and rear wheel), a dent on the passenger's door, non-tinted windows, gray lettering in the lower corner of the rear window passenger's side, tail gate in the down position, and a crack on the passenger side door window.  Interior was described as leather colored tan and gray with tape covering tears on the seats.  Beer bottles were seen on the seats, floorboard, and in the truck bed.  No tag information available at this time.
INCIDENT:  Suspect(s) were observed in the area of Opal Drive, Emerald East, Gem and Gold Drive (Mobile) attempting to get female children to get into the above described vehicle and leave.  Subjects have been seen generally during the after school hours from 2:30 pm until around 7:00 pm during the weekdays and weekends (Sunday).  Children are out at bus stops as early as 06:15 am on Emerald East at Gem and Gold Drive.  When approached by parents, these subjects have fled from the scene.
If anyone has information or has seen any of the description above, please contact the MOBILE COUNTY SHERIFF'S OFFICE 574-8633.