FOR IMMEDIATE RELEASE
On November 25, 2012, at approximately 12:22 AM, the Mobile County Sheriff's Office was contacted by an eleven year old female advising two unknown subject's entered their home and her grandmother had been shot. Deputies responded to the scene located at 4100 block of St. Nicholas Drive West Eight Mile.  The victim suffered one gunshot wound, which entered the right lower abdomen and exited the right lower back.  The victim is in the hospital in critical condition.
MCSO Investigators say the eleven-year-old witness said two unknown males (one black and one white) knocked on the door to their home.  The homeowner, witness's grandfather, opened the door to his mobile home and a W/M with a mask on his face, pointed a small silver handgun at him and demanded money. The homeowner stated he grabbed the subject and began struggling with the W/M inside the front doorway of the home.  The homeowner said while he was struggling with the W/M, the B/M also masked, entered the home and shot his wife with a large caliber rifle.  The suspects then fled on foot towards Lott Road. Four expended shell casings and one mask was recovered from the scene.
Late Sunday afternoon MCSO investigations led them to 1260 Timber Creek Drive North, the home of BRANDON DAVIS, one of the suspects in the home invasion listed above.  After a brief stand off, DAVIS surrendered to Mobile County Sheriff's Office and taken to Mobile County Metro Jail.
Mobile County Sheriff's office is continuing to follow leads in this case.  If anyone has any information about this case, you may contact MCSO 574-8633 or you may go to our website, WWW.MOBILESO.COM and post the information on our CRIME TIPS.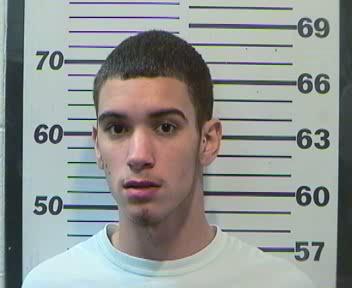 .