FOR IMMEDIATE RELEASE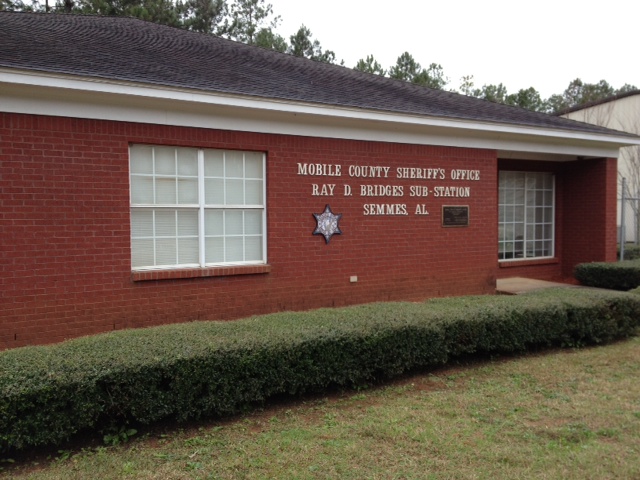 Today, January 16, 2013, MOBILE COUNTY SHERIFF'S OFFICE and the CITY OF SEMMES announced their Public Safety Contract.  The following is a list of the details in the contract.
The Mobile County Sheriff's Office will provide ONE Experienced Supervisor and FIVE Deputies for the City of Semmes.  MCSO will cover the City of Semmes 24 hours a day seven days a week.  In addition to these officers, without any additional costs to the City, Semmes will receive the additional support listed below:
DETECTIVE SUPPORT – All criminal complaints requiring additional investigation and follow up would be assigned to a detective.
MAJOR CRIMES – Any serious incident involving a death or violent offense would have a major crimes detective assigned.
CRIME SCENE & IDENTIFICATION – We have a fully staffed unit to handle all crime scenes and evidence gathering.
SPECIAL WEAPONS AND TACTICS TEAM (SWAT) – We maintain a fully trained and equipped SWAT team.
NARCOTICS – Semmes would continue to receive the dedicated support of the specialized narcotics unit to follow up on any illegal drug deals.
CRIME PREVENTION UNIT – Our full time deputies would remain available to work with the businesses, schools, and citizenry in educational and prevention efforts.
TRAINING – Our Sheriff's Office has a full time training unit that will keep the assigned deputies certified and trained in the latest law enforcement trends.
LEGAL SUPPORT – We have an attorney on staff available to assist as well as our deputies are defended by the Sheriff's Office in any legal proceedings.
ADMINISTRATIVE SUPPORT – The Sheriff and his staff will be responsible for all law enforcement needs for the City.
FACILITIES – The Deputies will work out of our Semmes Sub-station, eliminating the need for the City to invest in any structural and or be responsible for any utilities, phones, etc., essentially no maintenance.
THE CONTRACT WITH THE CITY OF SEMMES BEGAN DECEMBER 1, 2012.