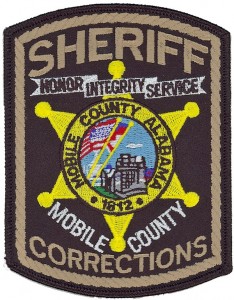 Mobile County Metro Jail at a Glance
The Mobile County Sheriff's Office is responsible for the Mobile County Metro Jail. This facility houses an average of 1,500 inmates per day and is the detention facility not only for the county but for the city of Mobile as well.
Metro Jail includes a main jail facility plus a minimum security barracks, which provides inmate labor to parks, facilities and events across the county. This labor source saves taxpayers more than $1.5 million each year.
The jail provides a comprehensive range of necessary services to inmates, from food and medical services to education and rehabilitative programming.
To send mail to inmate at Metro Jail
1.   P. O. Box 104, Mobile, Alabama  36601
2.  NAME and DOB of inmate should be on letter.
3.  MUST HAVE RETURN ADDRESS
Visitation at the Mobile Metro Jail/Metro Barracks
1.  You may list ten (10) names on your visitation card.  You may change the names the last Thursday of each month.
2.  Visitation is offered five (5) days a week at the MOBILE METRO JAIL.
MONDAY THRU FRIDAY 8:30 am to 6:30 pm
3.  Visitation is offered two (2) days a week at the MOBILE METRO BARRACKS
SATURDAY AND SUNDAY 8:30 am to 6:30 pm
4.  You have one (1) 30 minute visitation period each week.  All visitation, with the exception of attorney visits, is non-contact.  The people on your visitation card should call the Jail, 574-3388 or 574-4734, and make an appointment to visit.
5.  All appointments must be made one day (24 hours) in advance.
6.  NO CELL PHONES ARE ALLOWED DURING VISITATIONS.
IF YOU NEED TO SPEAK WITH SOMEONE CONCERNING MEDICAL INFORMATION ABOUT AN INMATE CALL 574-3368
Click here for the Inmate Handbook.