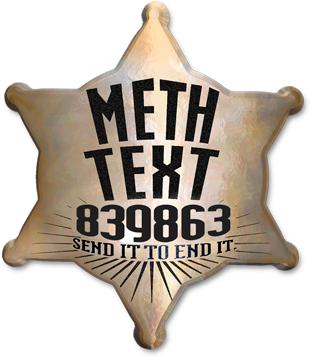 Meth production is one of the most serious drug and crime problems facing our county. But the Mobile County Sheriff's Office is fighting back with MethText, an outreach program that makes anyone with a cell phone a front-line fighter in the war on meth production in our community.
When you see something that looks suspcious, you now have the power to help win the war on meth. Your finger just became the next tool to help fight meth production in Mobile County.
Using your cell phone, text the word "METH" to 839863 and follow the simple directions to report possible meth activity.
MethText. Send it to end it. Our community's tips have already generated major arrests, convictions and helped bring safety back to neighborhoods and retail locations throughout the county.
Visit us at MethTextMobile for more information.
MethText:
Message & Data Rates May Apply
Privacy Statement: Davis South Barnette & Patrick and Meth Text will not share your mobile information for marketing purposes.